40 is just a number and I actually don't need a reason to party. But when I left Germany 4 years ago I had the idea to celebrate my Big 4 in Thailand if I still was in the region…so, I just did it! Booked a villa on Koh Samui to celebrate the farewell of my Thirties in style. Invited friends and family and hoped that many of them could make it….
I was especially happy that my sister Thorid & my niece Fidolina could make it, spending a week in Cambodia first & then with me another in Thailand. Some precious family time – joined by my cousins Grit & Berit with husbands and Celine my grand cousin.
K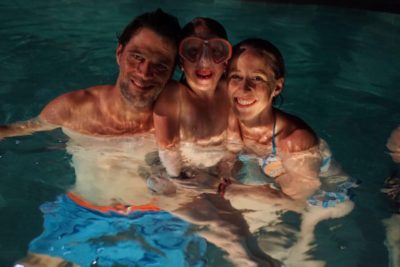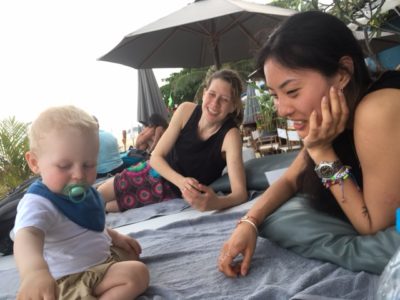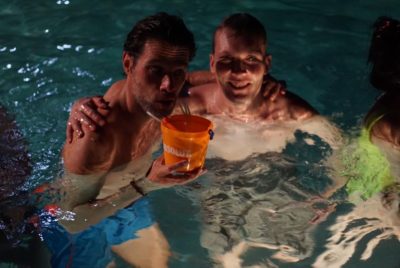 My best friend Ronny, Silja and their baby Luca also joined but unfortunately Lydia my best girlfriend couldn't join as she just landed a new job and couldn't get off. See you in Berlin soon in September! And off course my HK crew and some of my Kopan monastery family. Happy German…
First I wasn't sure if I should write about it in my blog but I fell it's important and shows us what's important in life. My friend Vivi, visiting me for my part had a car accident on her arrival day. I was with her and it was a rather severe accident – I saw it happen – my initial thoughts were: 'Wtf, this doesn't look good, fuckfuckfuck!' So many thoughts spinning in my brain at that time….
To make it short, she just had many guardian angels around her – no severe injuries or long term damages. Phewwww. Everybody was so relieved.
As this happened 3 days prior to the big party I was about to call the event off. Not in party mood at all. But Vivi's recovery was tremendous so I decided to party in the villa and also a bit in the Bangkok Samui hospital with her…
Life is precious and fragile. We should appreciate it, use our time wisely & enjoy it. So the party wasn't just for me turning 40 but to life & love. All the beloved who couldn't join – they are around us and inside of our hearts.
Big party – some inspirations.
And at one point it's time to say good bye…until we meet again! Soon!!!
Show me some love, follow & like me!